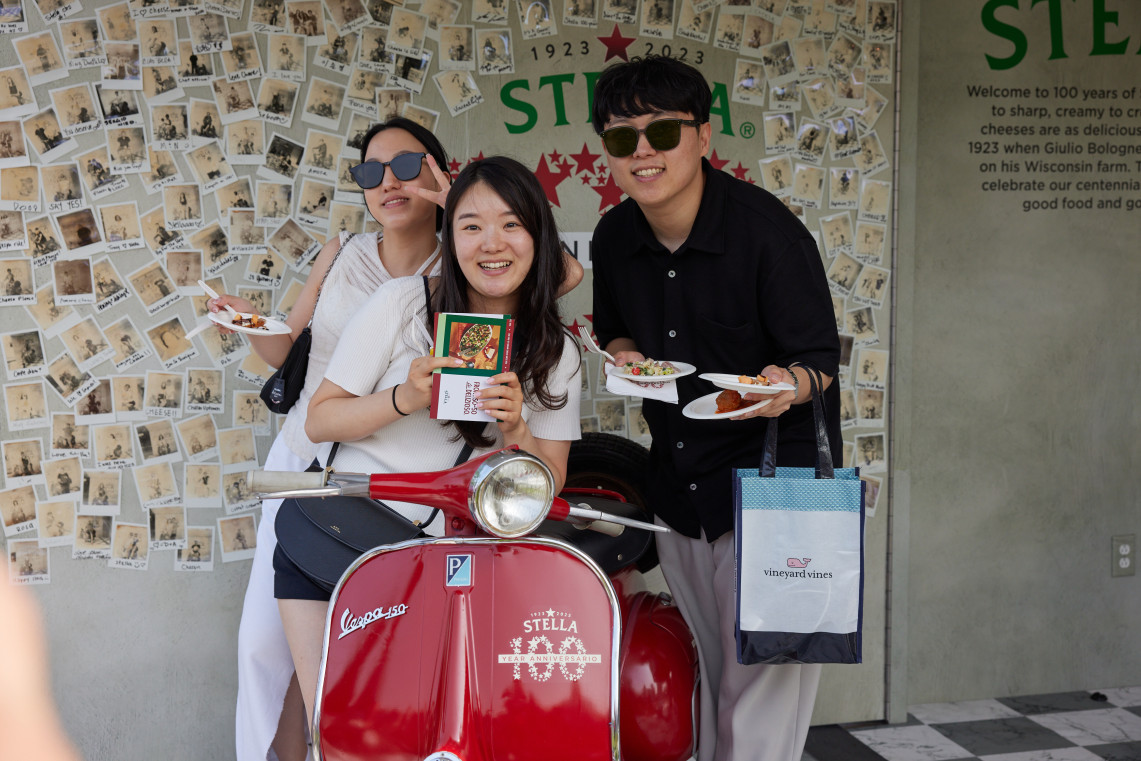 Carmichael Lynch Relate
Stella Cheese 100th Anniversary Tour
Concepting & experience design, asset leasing, fabrication, tour routing & event contracting, tour operations, driver/field production staffing.
Celebrating 100 Years On The Streets Where Foodies Live
In celebration of Stella Cheese's 100th anniversary, Carmichael Lynch Relate hired Evolve to design, fabricate, route, drive, operate, staff and source catering for a mobile "Italian Deli" that delivered an inspired high end Stella Cheese tasting experience that toured the country coast-to-coast. We converted one of our leasable demo & display drop trailers into a thoughtfully decorated and high performing mobile exhibit. The custom interior work featured a food prep area with industrial cooling and heating appliances, a custom-painted vintage Vespa, wood serving counter, classic checkerboard flooring and graphic wrapped interior walls decorated in classic deli artifacts. Exterior treatments included a custom chalk-board menu, outdoor TV and a family-style dining set. The kitchen provided local caterers ideal conditions to prep & serve high quality samples that featured Stella Cheese.