Intentional design reinforced by sound engineering.
Design & Engineering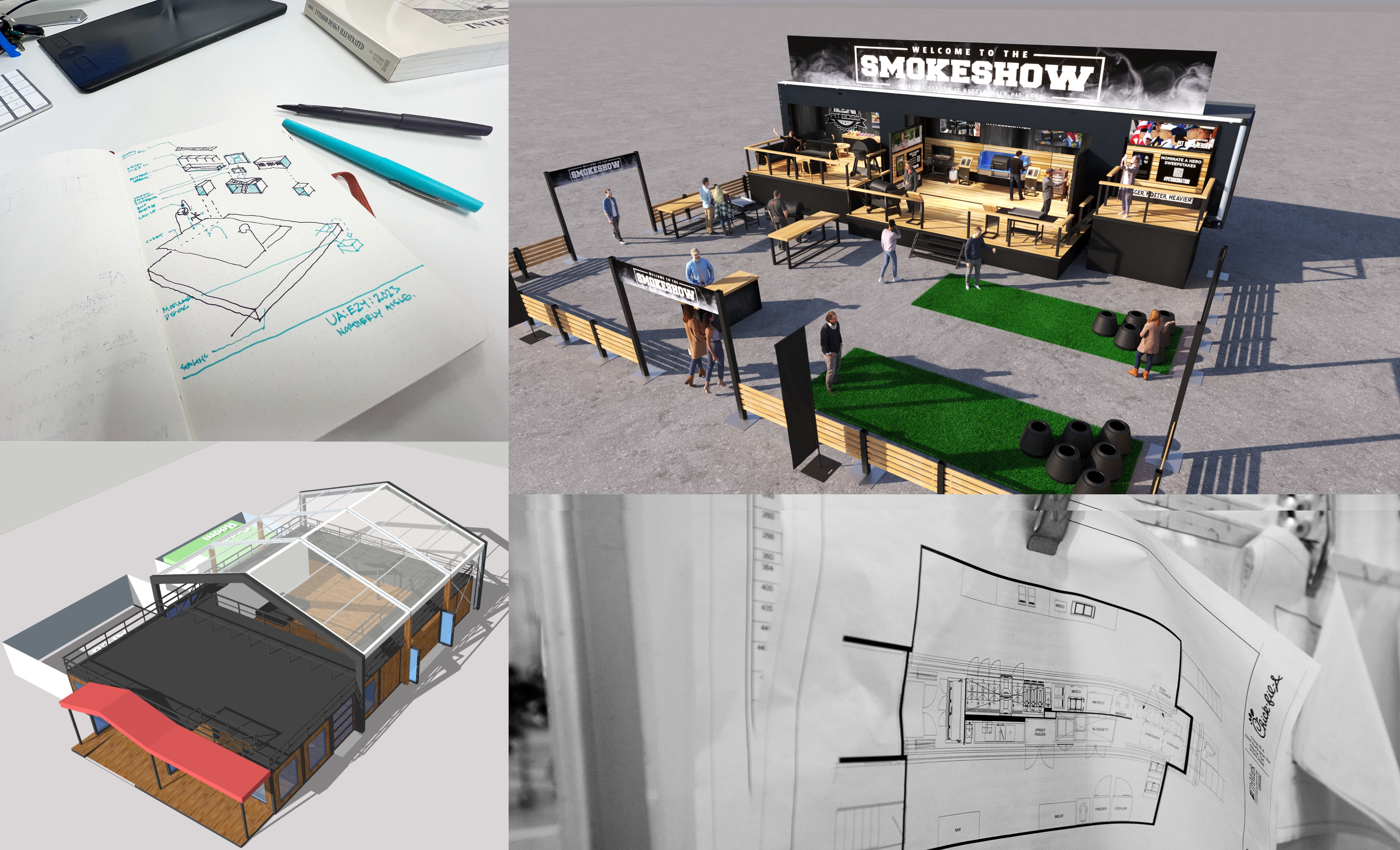 Intentional design reinforced by sound engineering.
Our in-house creative & production design team drives concepting, environmental and experience design, 3D modeling, CAD design and build-ready engineered drawings.  Evolve's design team can collaborate with your team to bring your concepts to life to help seal the winning pitch, take that winning idea to build-ready drawings and then complete the process detailing out field production manuals. Our team collaborates across core software programs like Rhino, Grasshopper, Cinema 4D, Sketchup, Enscape, V-Carve, Indesign, Illustrator and Photoshop, without leaving behind our love for felt tip pens, trace paper, sketchbooks, post-it notes and dry erase boards. Pods, containers, superstructures, tented environments, custom pop-up footprints, displays & props, expandable trailers, custom vehicles and more, let our design solutions allow you to hit "Go" with confidence.
01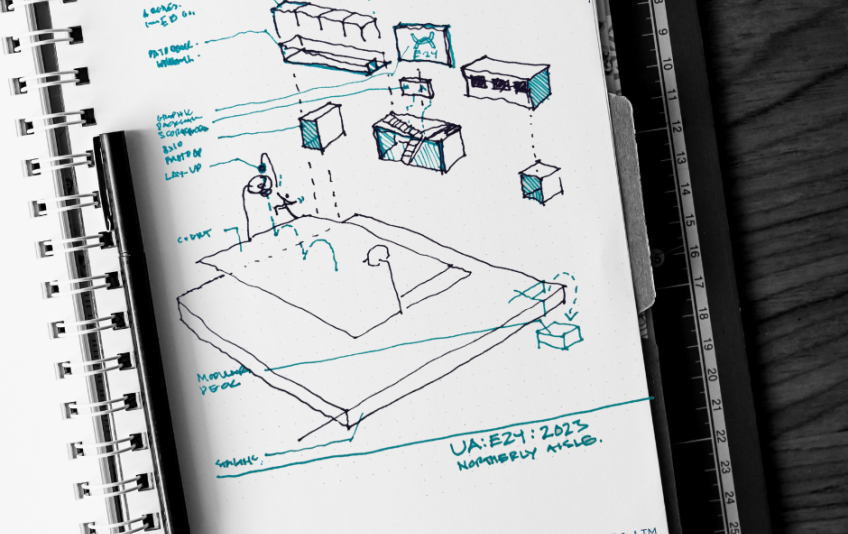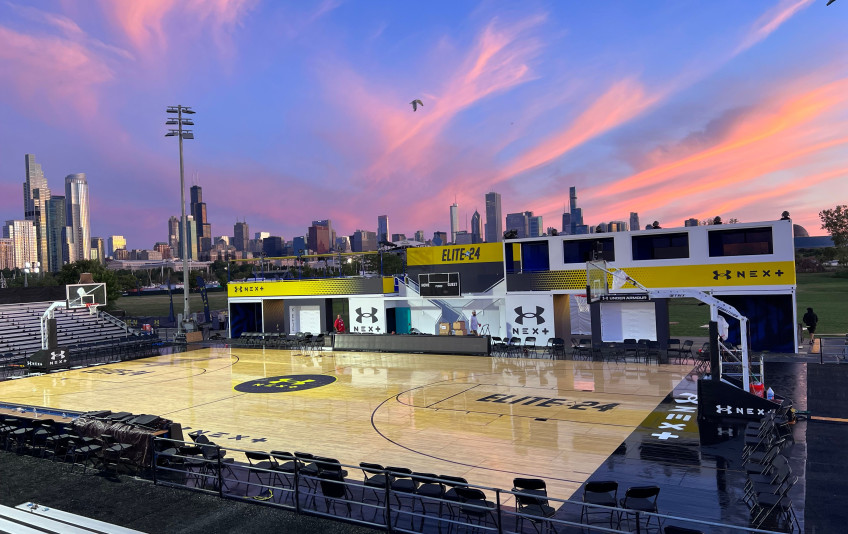 The Process
We can take your designs as the starting point or you can engage us upfront to join you in the creative development phase. Either way, our process often follows the path of getting ideas on paper in the form of conceptual sketches that lead to dimensional schematics that can be transformed into detailed photo-realistic renderings and then to build models and shop drawings. The goal from the outset is for our final product to blow away your expectations.
02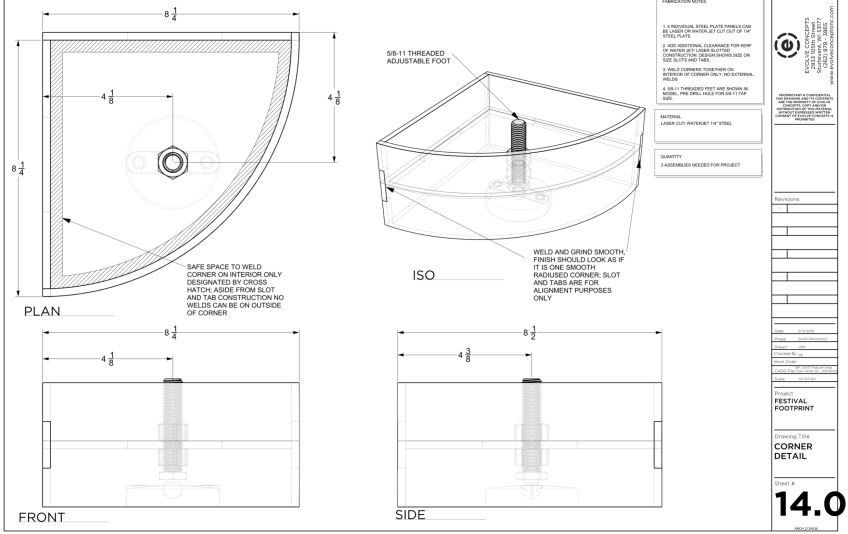 Details Matter
The meticulous process of taking a model to build ready shop drawings is critical to delivering our clients the most efficient fabrication operations in the shop and the highest performing environments in the field.
03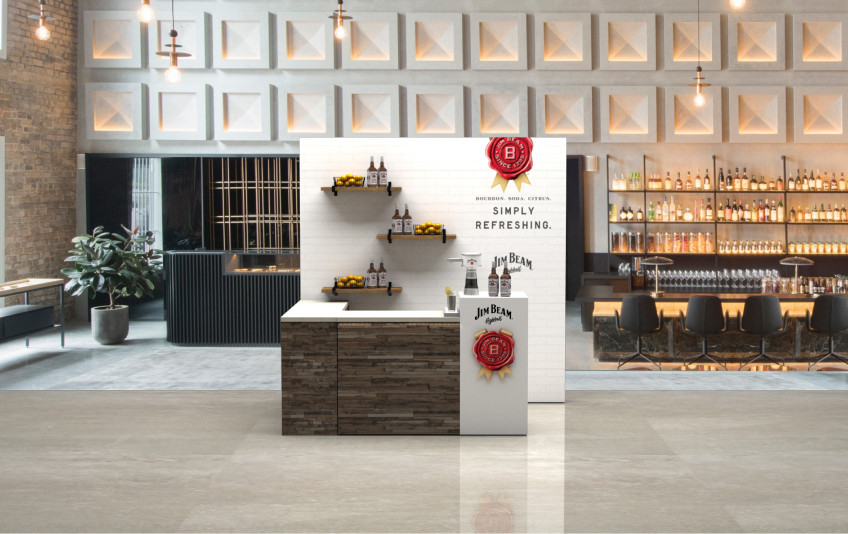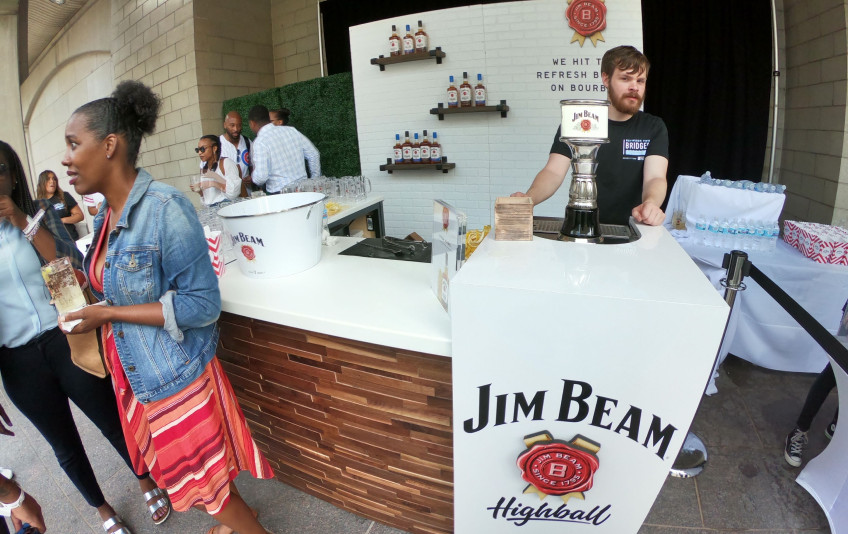 Delivering Buildable Designs
Our job is to deliver concepts and designs that can actually be built and function as the job demands. In the world of experiential marketing, design can often be the culprit for misrepresenting reality, so we take great care in only presenting concepts that are executable in form, function & budget.
04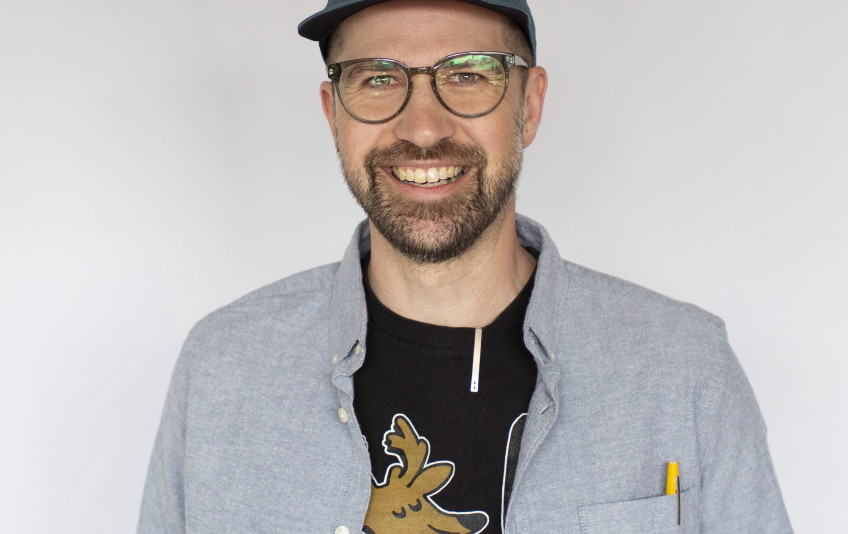 Leadership
Evolve's Design Department is led by David Tesch, a 15+ year veteran working for brand experience, event production and architecture firms. With a degree & background in architecture, David's journey into the world of experiential design began in 2010 when he was hired to lead the transformation of basic tent structures into high impact, architecturally-dynamic environments for Arena Americas. He parlayed that experience into a 3D design role with global XM powerhouse, GMR Marketing. David pushes the boundaries of design thinking, from initial concept sketching to detailed architectural and fabrication documentation -- he is committed to transforming ideas into reality.  With his extensive work for some of the biggest brands, properties and venues, there's a good chance you've been immersed in one of David's designs.