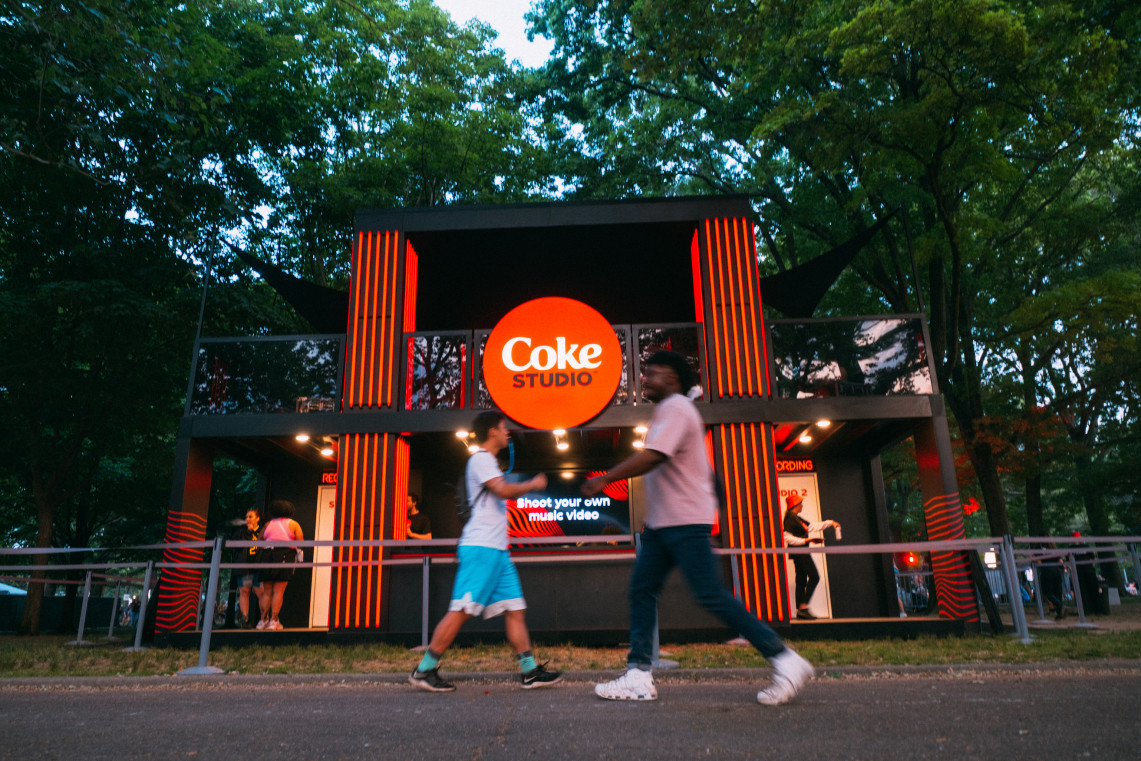 Momentum
Coke Studio
Structure engineering & fabrication, event logistics & festival site production.
A Refreshing Mash-Up of IRL & AI
Evolve was hired by Coca-Cola's agency, Momentum, to engineer, fabricate and produce Coke's marquee music festival superstructure, the Coke Music Studio. The two story structure has two (2) AI-powered recording studios, where festival goers can create a band and make a music video for a song that's created with the help of artificial intelligence. The Coke Studio launched at Hangout Fest in May '23, hitting Gov Ball and Bonnaroo and will round out the 2023 tour at Lollapalooza and Austin City Limits. A smaller, single story version of Coke Studio was also built by Evolve to hit a smaller circuit of music festivals throughout 2023. Evolve also handles all transportation, logistics and on-site production of these awesome footprints.