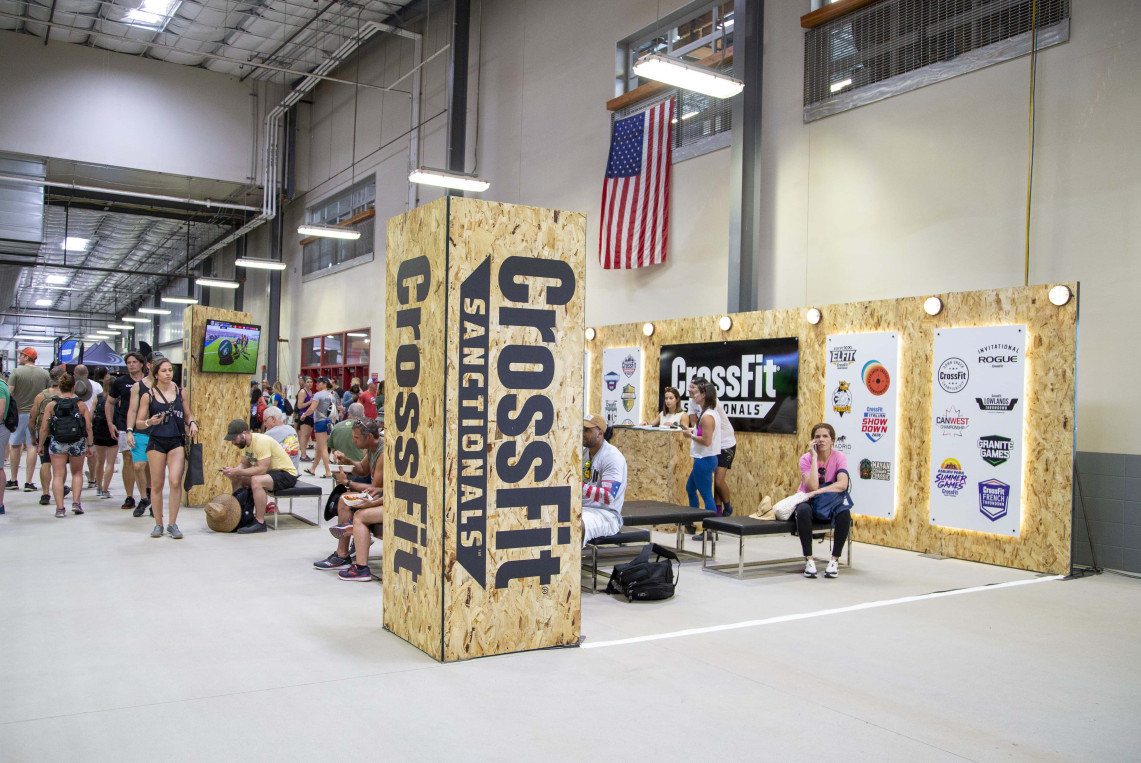 CrossFit
CrossFit Games
Booth & display concepting, environmental design, graphic design, global fabrication and event site production across 5 countries.
Making gains in Madison & around the globe
Since 2017, CrossFit has hired us to design, fabricate and produce signature booths, exhibits and graphic installations for their marquee CrossFit Games in Madison as well as the CrossFit Regionals qualifying events in Brazil, Germany, France and multiple cities in the U.S. The inspiration behind our design was a blend of elements and materials endemic to the aesthetics and equipment found in CrossFit boxes (gyms) around the globe — raw, industrial and utilitarian. The CrossFit Stuff pop-up store exceeded sales goals and the number of new exhibit builds has exceeded year over year.