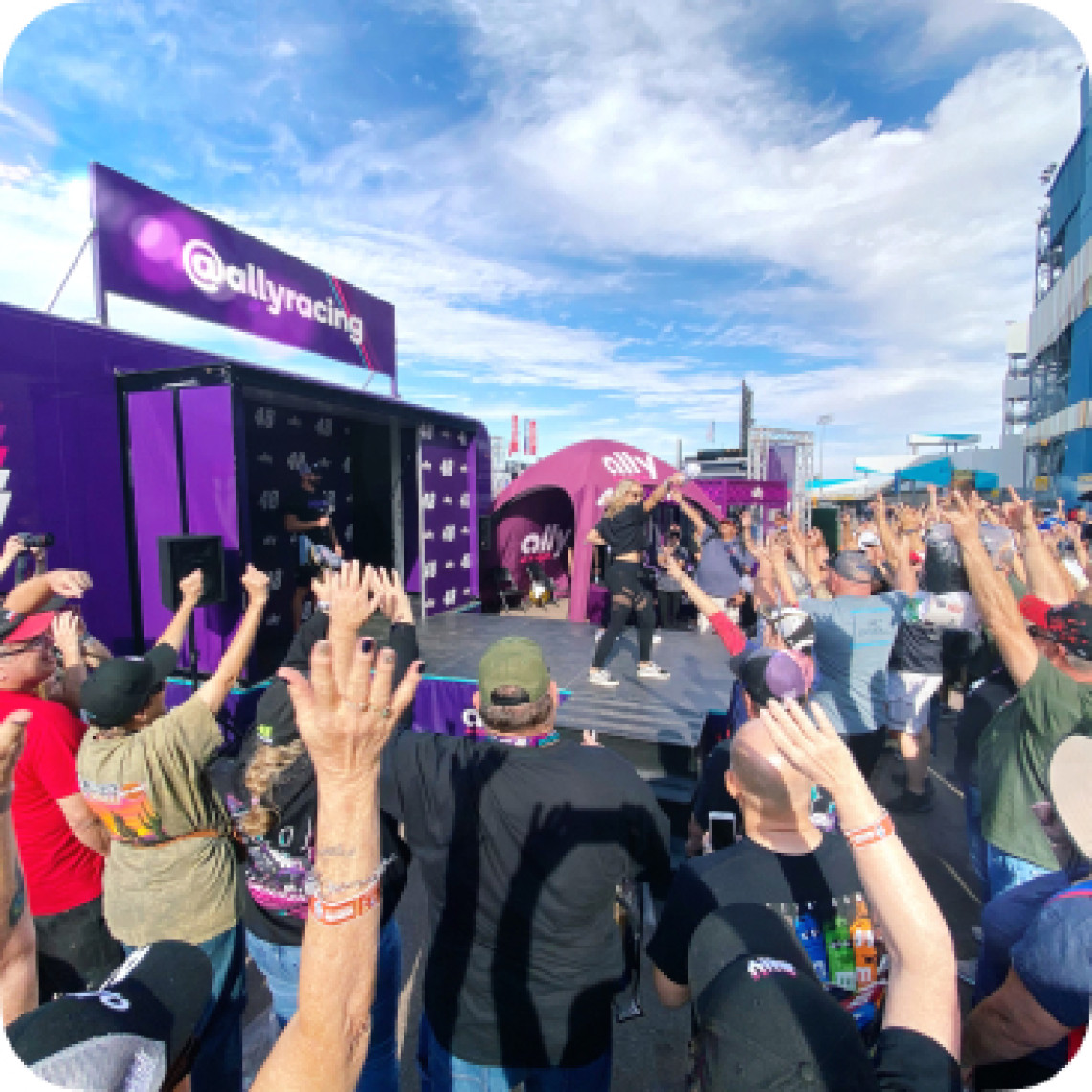 MKTG Sports & Entertainment
Ally Sponsorship Activation
Event footprint & fan engagement concepting, design, fabrication, event logistics & event site production.
Creating Ally's With Fans Everywhere
In support of Ally's agency, MKTG Sports & Entertainment, Evolve has been designing, building & managing touring logistics across its sponsorship alliances and conferences. The largest program is Ally's NASCAR racing fan activation footprints that we've produced over the past 3 seasons. Each year includes a unique mix of activation elements designed to engage racing fans at key races throughout the season. Evolve sits at the center of ensuring the Ally brand stands apart from other sponsors with a unique anchor mobile asset and set of engagement elements delivered with flawless execution.